Pune has incontestably created an unwavering position in the Nation's real estate market. From reputed schools, established businesses, and super specialized hospitals, the city has everything that a person could ask for when looking for a city to settle in for the long run.
The benefits that the city has to offer for the property seekers of our nation and NRIs, has not just brought an upward facing line in Pune's realty sector demand but also in the areas that surround it. One such locality that was once an underdeveloped area but now is slowly transforming into a goldmine, all at the back of the pull Pune's real estate has been able to create is Khed Shivapur.
Over time, Khed Shivapur has become on of the most sought after and upcoming prime spots of Pune's real estate market. At the back of its proximity with the main city and with the roads connecting even the most interior parts of Pune and nearby cities, Khed Shivapur has now come on the radar of many real estate giants who are now coming up with their projects – both residential and commercial to the locality to take advantage of the demand that it is generating.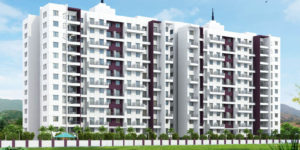 Let us look at one such Pune's Property Market's Giant – Parkons Group.
One of the most well known names of city's realty market, Parkons Group has established itself as a trustworthy name when it comes to a group that delivers in-time quality constructions that is known for not just the comfort it offers, but also for the appreciation rate it sees when it comes to the other groups offering projects in the same area.
While the builder group has given a number of gems to the city, one of its recent, most in demand offering to Khed Shivapur is – Navkar Park.
Let's throw a little light on the project.
This aesthetically planned residential creation is architecturally launched for the inhabitants to spend their lives in comfort. The outsized windows and doors in every room let in ample sun light and sufficient ventilation to lead a refreshing and healthy life. Strategically equipped with a series of modern amenities like meditation area, jogging track, sewage treatment plant, swimming pool, amphitheatre, and clubhouse, amongst many others, the location of Navkar Park is also opportunely been kept close to the social amenities that Khed Shivapur has to offer.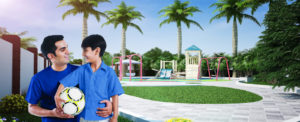 Maintaining the ideal combination of connectivity and spaciousness, every flat in Navkar Park is designed to automatically uplift its residents' standards. Through Navkar Park, Parksons Group ensures that you unwind in every moment you are in your home.